By using and staying true to traditional recipes, as well as discovering innovative and sense-tingling flavor combinations, we entice those who come to our stores to taste more than fifty recipes of crispy baguettes and salads from our menu. Our customers can also create new combinations to their own "Come Vuoi" taste using the Create Your Baguette card.
All our baguettes are hand filled directly in front of the customer and served hot!
The 100% Italian wheat that combined with a bit of water, yeast and love turns into warm baked bread – white, six-grains, wholemeal and black multigrain. The use of fresh 'farm-to-table' ingredients from the Apulian countryside and all the other locations where "Come Vuoi" operates, and the cheese and cured meats from the best Italian food producers and craftsmen allow for magical creations to come to life, enchanting and alluring those who love good flavors, their eyes brightening with each wonderfully decorated sandwich.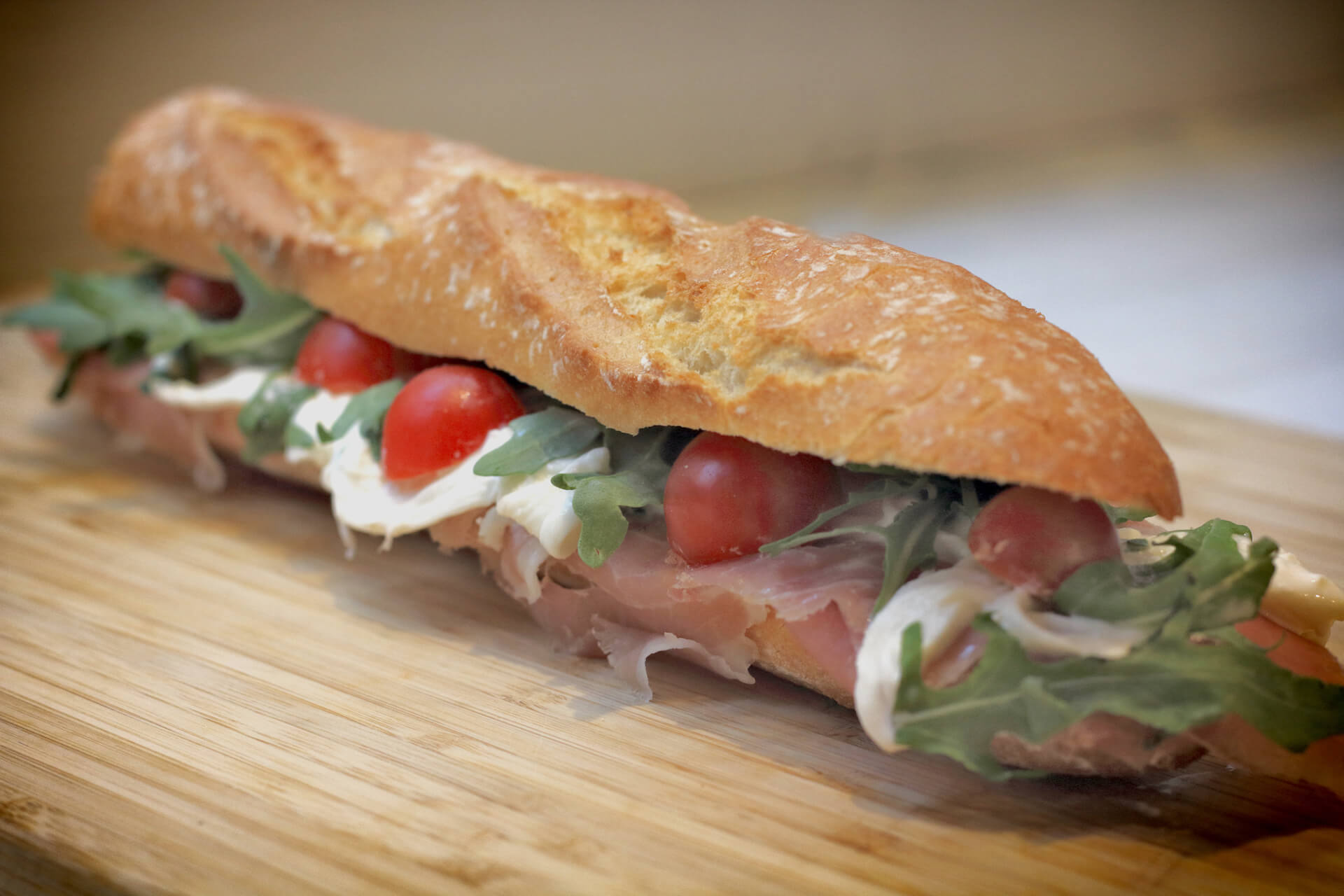 Traditionally seasoned baguettes, made with ingredients of the highest quality are able to convey the aromas and flavors of our tradition.
White bread seasoned with extra virgin olive oil, and filled with Prosciutto Parma ham aged 18 months, mozzarella nibble, cherry tomatoes and rocket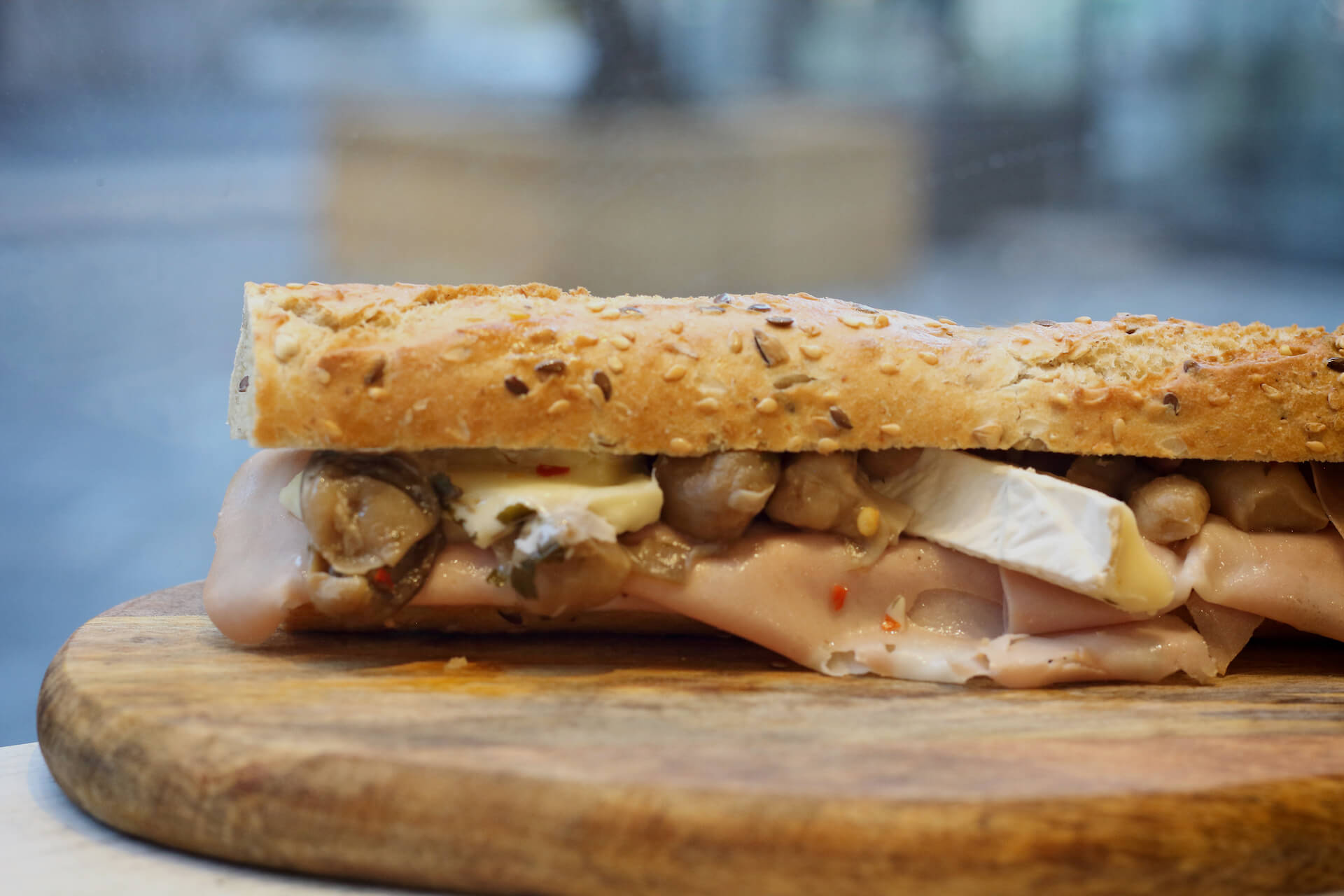 The fragrance and aroma of our six-grain baguettes perfectly enhances the strong flavor of pistachio Bologna mortadella and mushrooms in oil, combined with the smoothness of creamy Brie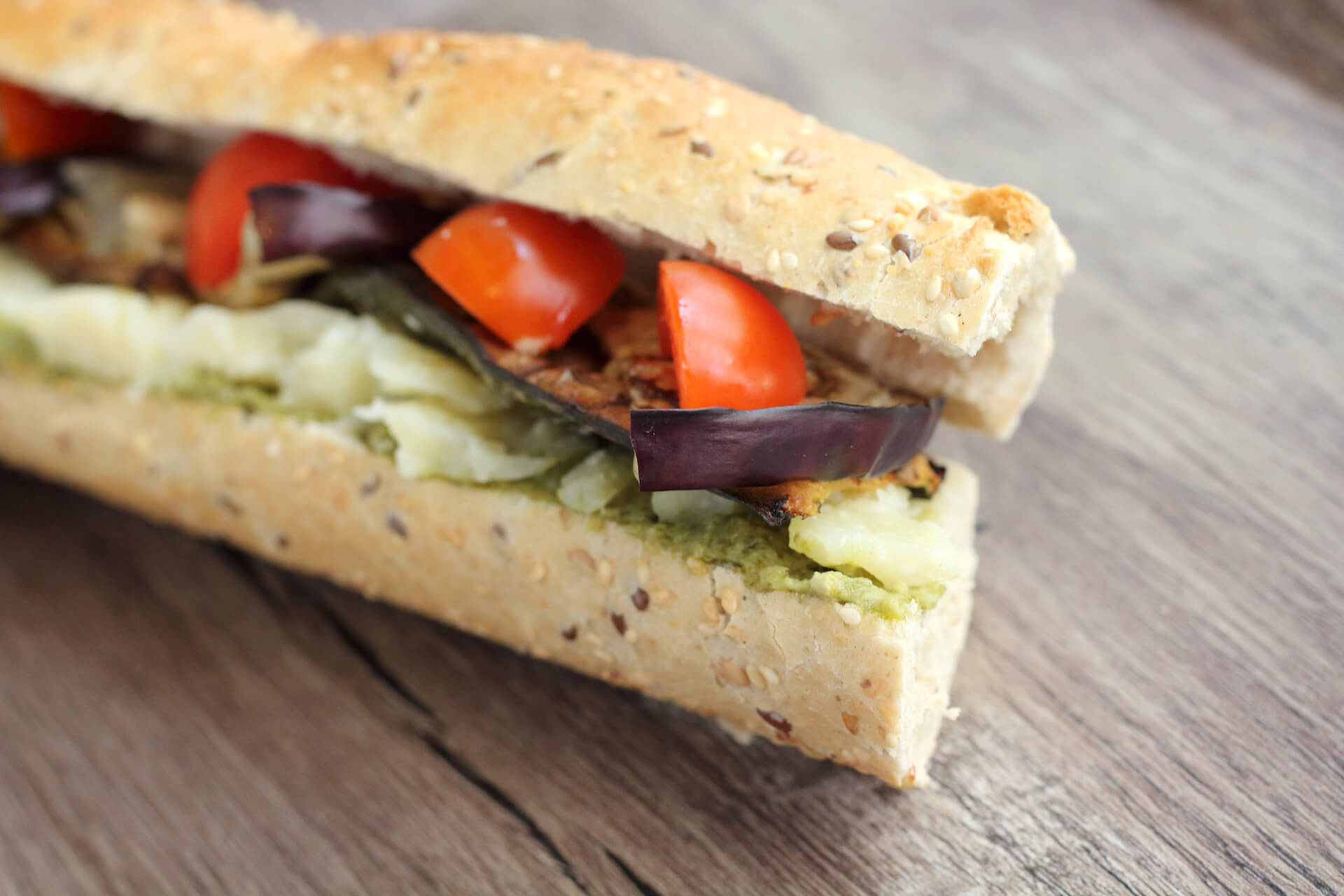 The fruits of nature:
The variety of grains, the scent of basil, the freshness of tomatoes, the potency of potatoes and the wonderful flavor of eggplants are all combined in a triumph of tradition and taste.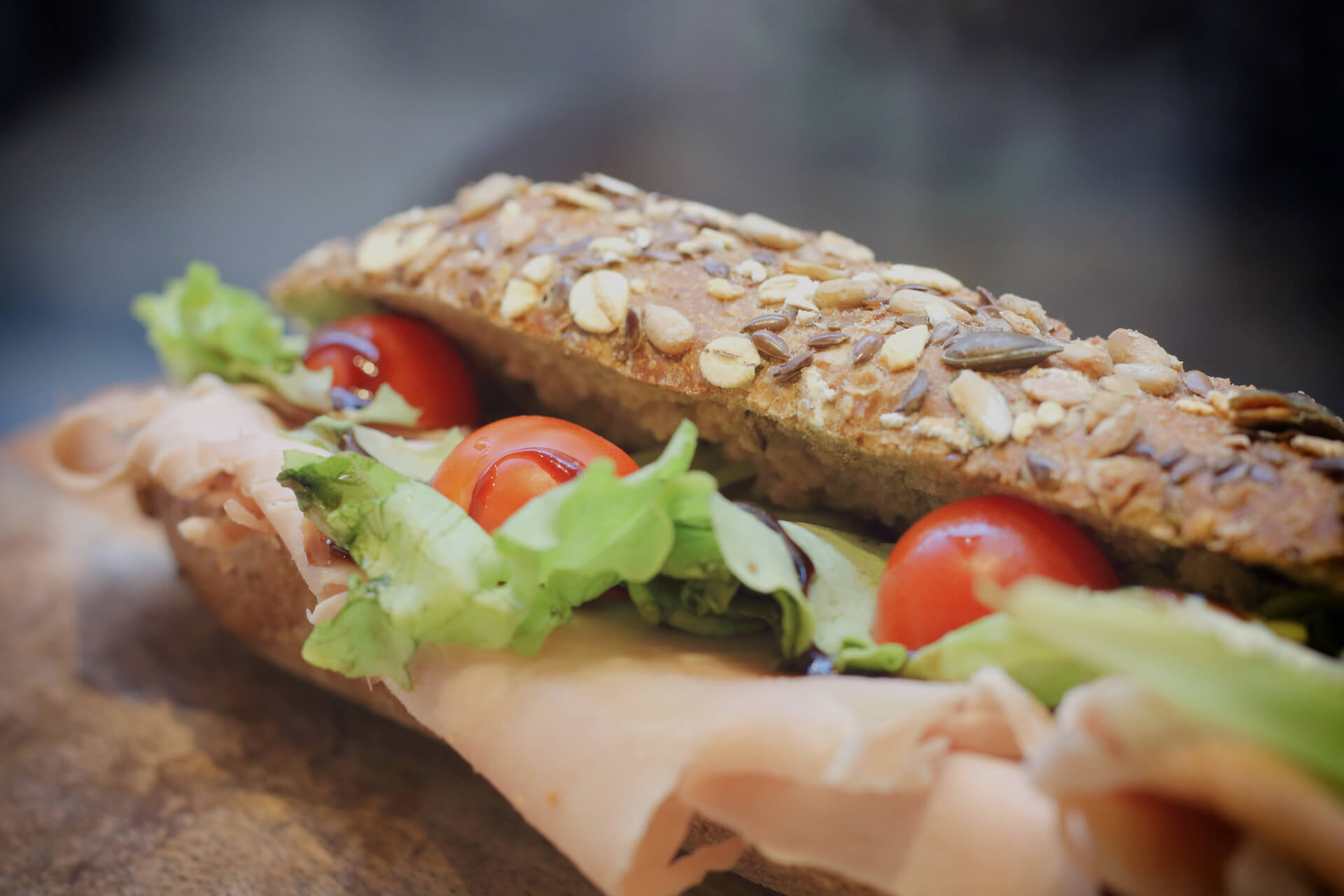 The ancient preparation style of turkey meat seasoned according to tradition and the slow cooking in the oven enhance the taste of this simple but delicious black multigrain baguette.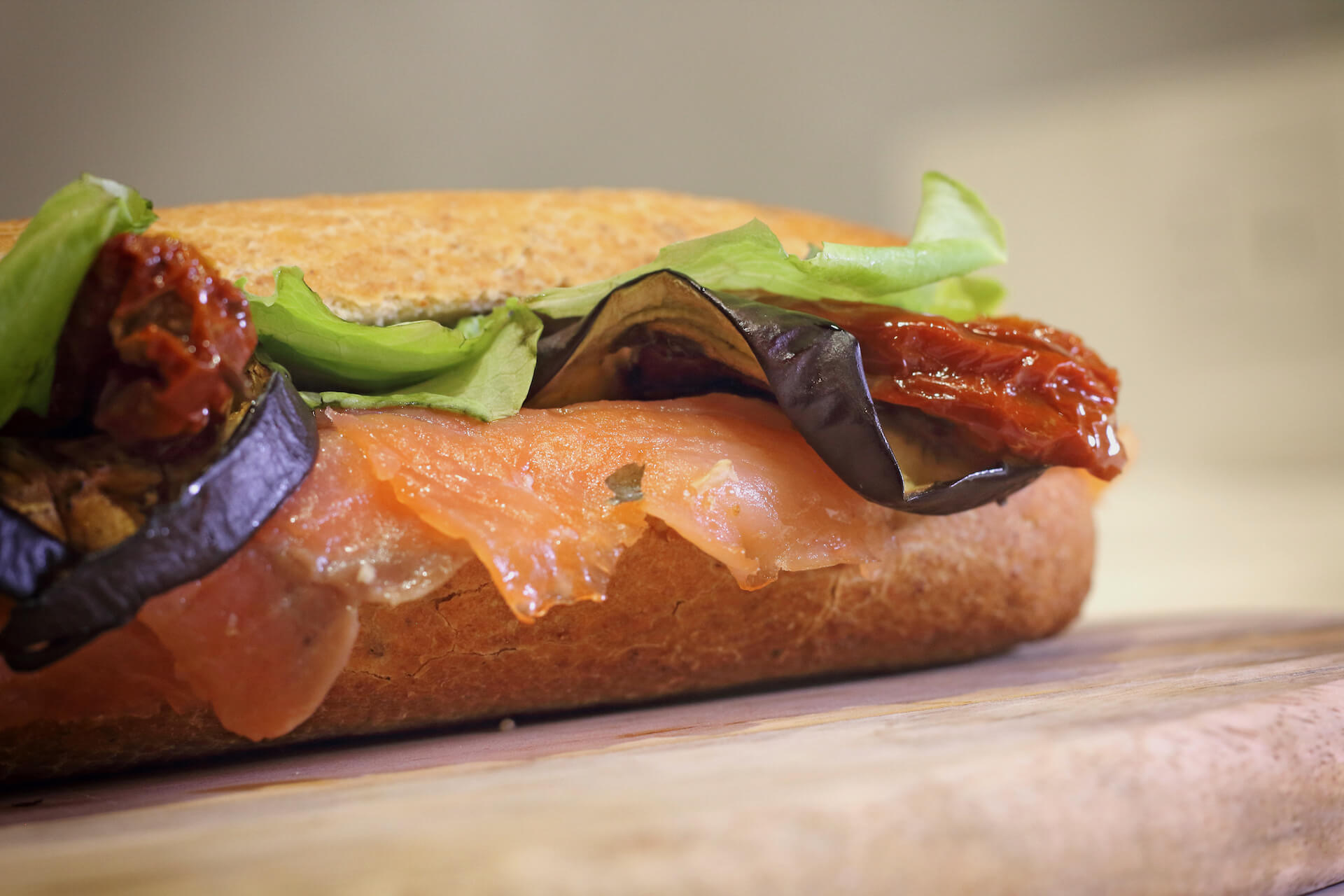 ZEFIRO
Robiola cheese, grilled eggplants, lettuce, sun-dried tomatoes.
Wholemeal baguette, filled with salmon, previously smoked using slow burning quality wood, and combined with the traditional flavors of grilled eggplants and sun-dried tomatoes in oil, releases all its fragrance and delicacy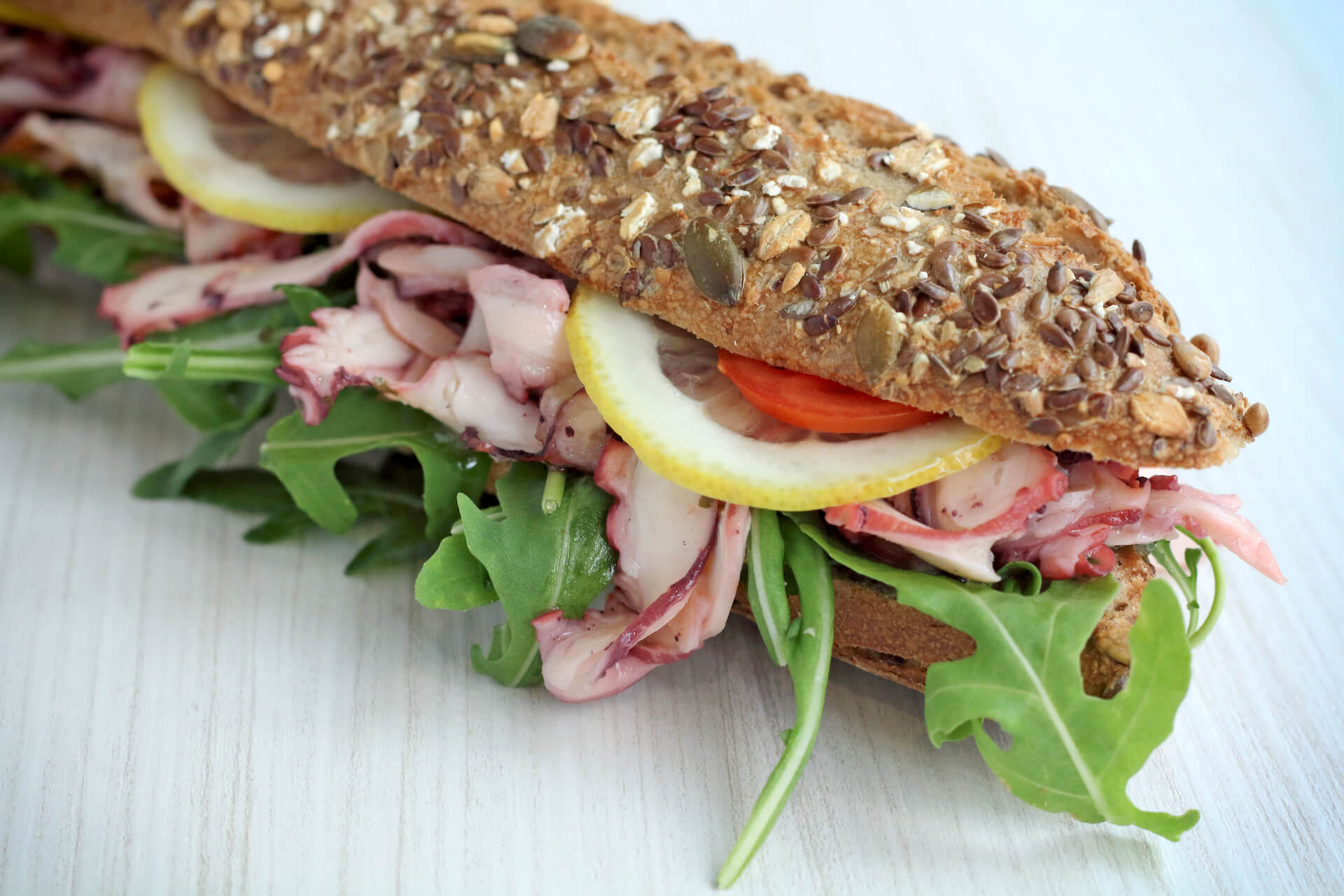 PROMETEO
Green olive paste, octopus carpaccio, cherry tomatoes, lemon and rocket.
The flavors of the earth are combined with the tradition of the sea in a celebration of flavors and aromas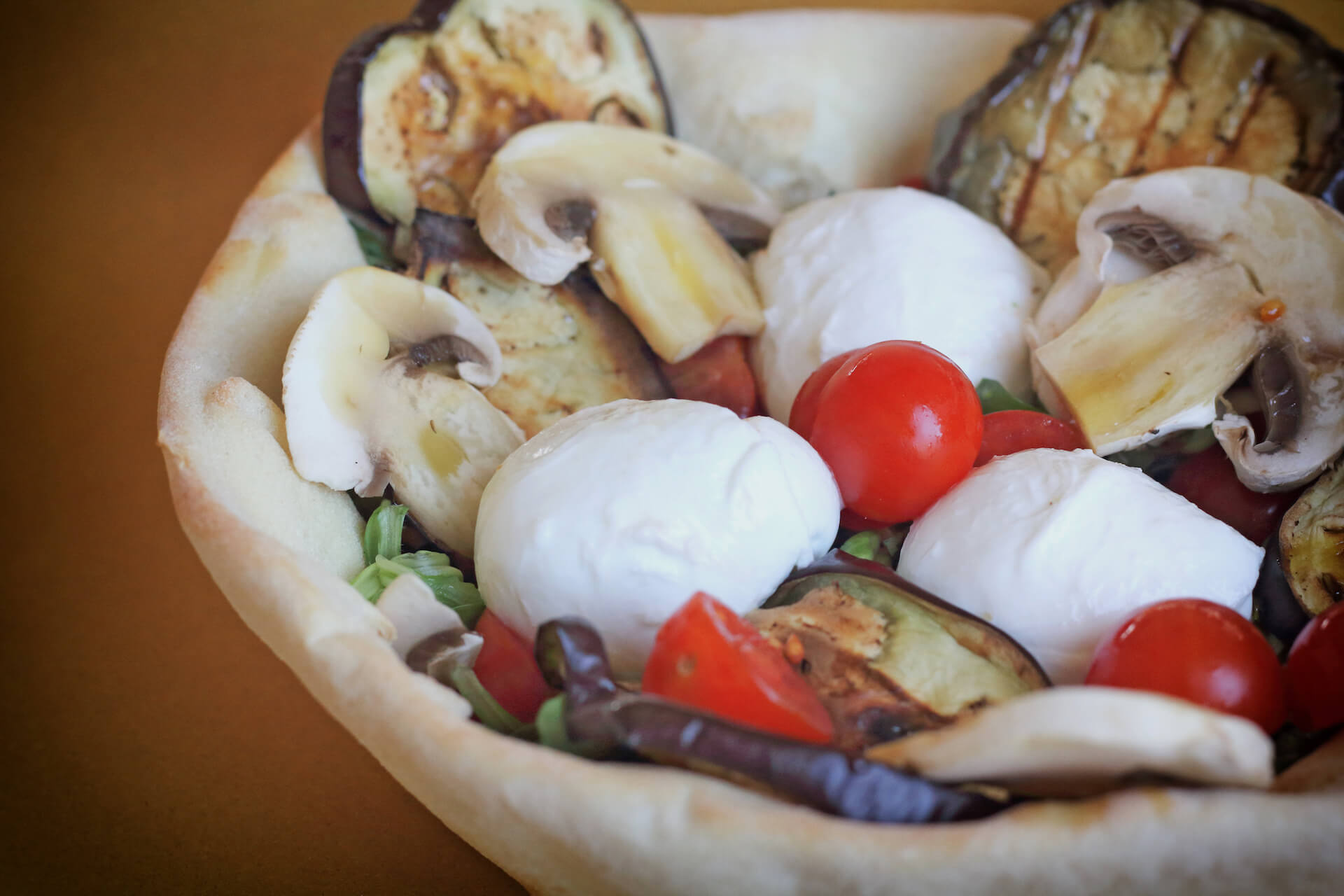 A soft bowl made of pizza dough welcomes your imagination.
You can give free rein to your creativity, combining all the ingredients you want and creating your favorite salads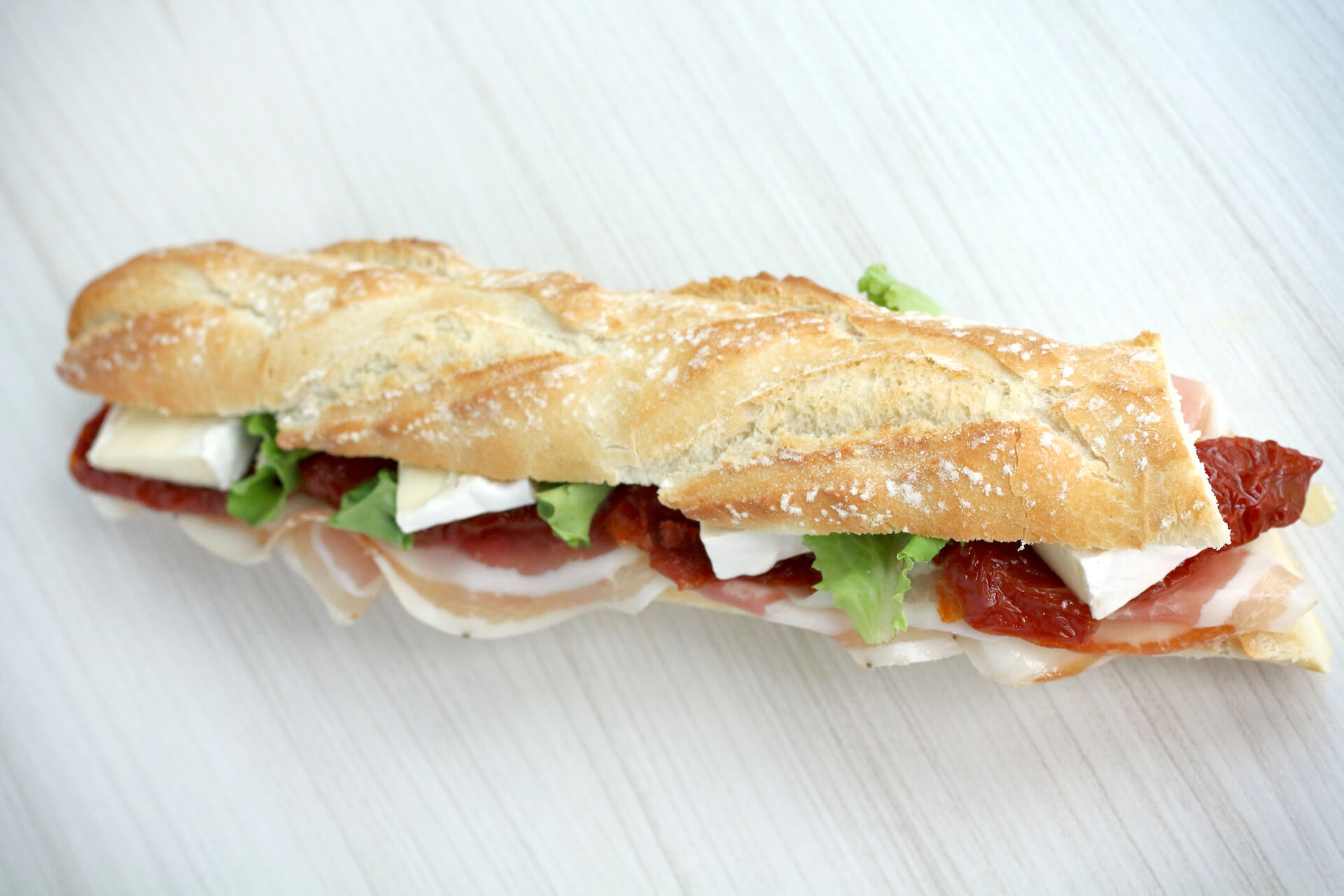 Bread, ever present on our tables, embodies tradition and innovation.
The delicacy of semi-dry tomatoes complements the strong taste of peppery pancetta and the smoothness of creamy brie
Dietary Requests:
Due to the small size of our preparation area, we cannot guarantee the absence of allergens in any of our orders. However, we are always happy to take out any fillings you may not like from your order.
Gluten-free friendly:: although we cannot guarantee the complete absence of traces of gluten, we are happy to offer a fantastic gluten-free bread in some of our stores;